How can I create my Raptus&Rose Dress?
Passion is the keyword of our Atelier:
passion for travelling, for research, for fashion,
for fabrics, for our job and for our customers.

Our wardrobe is the dreams wardrobe:
we have a great vintage fabrics and preciuos brocades collection
and fabrics coming from the whole world.
We do not have big lenghts of fabrics,
but the quantities which allow to tailor one unique dress: yours.

Either you live in Palermo or in Hong Kong,
what we love most is finding perfect solutions for the ones who asks to be helped.
Our thought is:

Tell us who you are and you'll have the Dress you desire!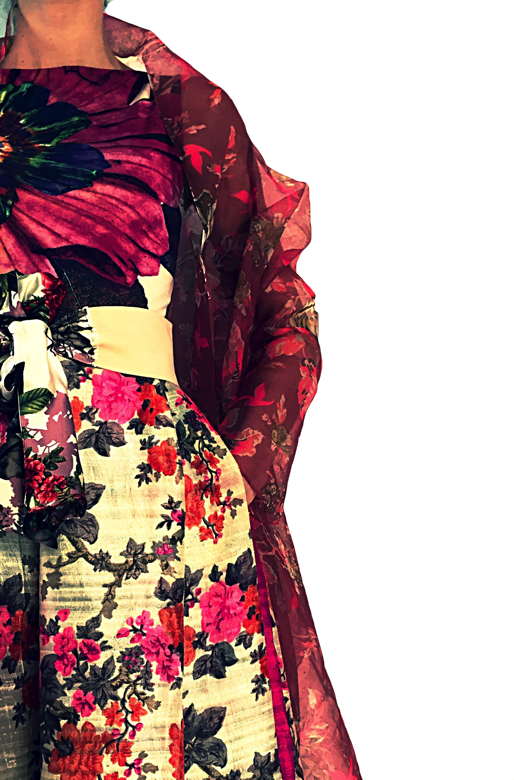 Here it is:
it is him, again.
But finally wholly completed.
The require had been together clear and dreamlike.
That day I would like to wear all the flowers of the world, all of them different and
mixed together, a great lot of flowers, more than you can, more than they are...
A true wedding invitation for me.
And a true marriage for her.
The wedding happened in September in the enchanting Sicil, where she completely
covered with flowers in her Flying Dress and with her Dreaming Scarf finally said
her much beloved and desired Yes.


Flying Dress in raw silk and jersey, leather and satin belt, scarf in silk organza.
Palermo, April 2015
Made through online consultancy.
---
Yesterday evening she came to the Atelier to get the last fitting.
That's the result and that's her wedding dress.
She was smiling so much that even her hair, her hands, her skin were smiling...she was wholly an enormous, wonderful smile.
She will get married at the seaside in a few days and when she was leaving the Atelier she said thanks a million of times.
I was so moved... it maybe because of the hot.


Eugenia Dress in silk taffetà and jersey, obi in silk brocade, scarf in silk organza
Caorle, May 2015.
Made through online consultancy.
---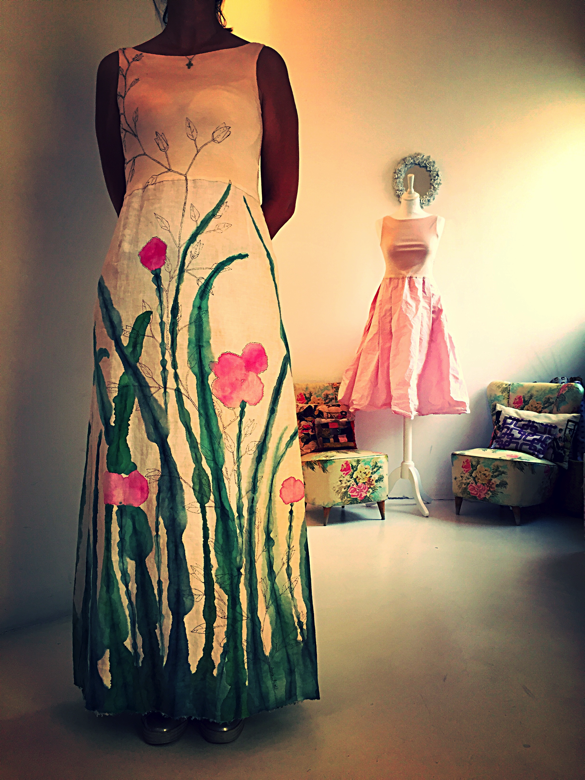 She comes in.
She tries the Pietrasanta Dress.
And she looks like a Queen.



Hand dyed and painted Pietrasanta Dress in linen and jersey.
Atelier Raptus and Rose, June 2015.
Made through an encounter in Atelier.
---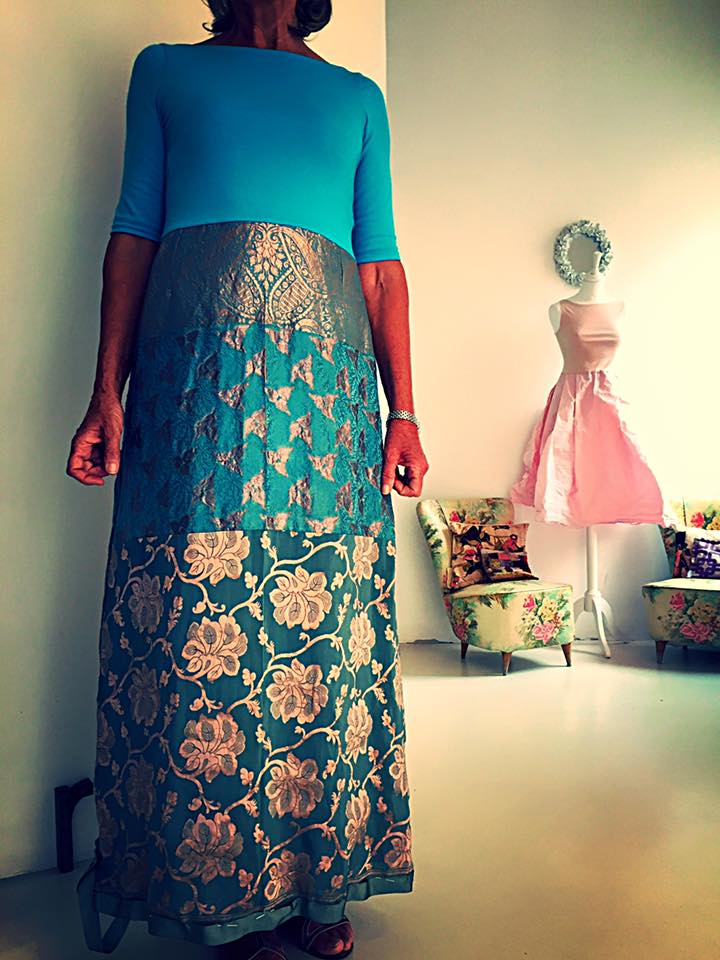 These are enchanting days in Atelier.
She is the bridegroom's mother.
He will get married in Greece.
She will accompany him wearing this dress.
We fell in love with her intensely.
She tries on the Pietrasanta Dress.
And she leaves us breathless.


Pietrasanta Dress in Indian silk brocades and gold
with waistcoat in jersey.
Atelier Raptus and Rose, July 2015.
Made through an encounter in Atelier.